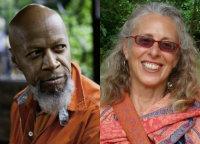 Sat., Feb. 4 • 2:00–4:00 p.m.
Call-and-response chanting, playfully therapeutic laughter-cises, and transportive music, sound, and light language will support your deeper relaxation and self-healing meditation. You will be immersed in ancient gong tones and voice ..
Where :Integral Yoga Institute
227 west 13th street NYC
212-929-0586. $24 last minute walkins welcome.